Join us for a week of music, fun and festivity aboard Royal Caribbean's Harmony of the Seas.

July 20th–28th, 2024

Departing Galveston
for Ports of Call
Cozumel, Mexico
A glistening tropical paradise off the coast of Mexico's Yucatan Peninsula, the once-secluded Isla Cozumel is now one of the most recognized tropical locales on Mexico's majestic Caribbean coast. White sand beaches, turquoise Caribbean waters, coral reefs, modern amenities, an enormous swath of wild areas, and countless activities both below and above the waves define our first port of call.
Nassau, Bahamas
The capital city of the Bahamas, Nassau is an island metropolis where the ease of the tropics meets the big city, and is teeming with Bahamian and British flavor. Miles of spectacular beaches and stretches of vivid coral reefs perfect for snorkeling… shop, cafés, and restaurants along busy Bay Street… and (for James Bond fans) the British Colonial Hotel all await you at our second port of call.
CocoCay, Bahamas
Our final port of call is Norwegian Cruises' CocoCay, their private island for half a century. Once called Little Stirrup Cay, one of the Berry Islands in the West Indies' Lucayan Archipelago, CocoCay combines a beautiful, lazy sandy beach with theme park rides, the tallest waterslide in North America, and once-in-a-lifetime opportunities such as floating high above the island on a helium balloon ride. Enjoy a drink at the swim-up bar and soak up the scene in the largest freshwater pool in the Bahamas.

Featuring the Music of
Alli Johnson & Jaycie Skidmore
Ed Miller
Jil Chambless & Dan Vogt
Kendall Rogers
Linda Relph
Richard Kean
Tullamore
The Wee Heavies
  
Cabin rates start at $1058 inside, $1199 outside, and $1281 balcony (not including taxes and fees of $168.49). Rates are per/person and are based on two persons per cabin. Single/triple/quad cabins may be available on a first-come, first-served basis.

Pricing subject to availability based on cabin-allotment from Royal Caribbean. BOOK EARLY.
Take part in these exclusive performances and parties each day:
Saturday – Welcome Mixer 
Come say 'Hi', and meet-and-greet the musicians and your fellow cruisers! 
Sunday – Performance 1
Tullamore
Alli Johnson & Jaycie Skidmore
Monday – Performance 2
The Wee Heavies
Ed Miller
Tuesday – Performance 3
Alli Johnson & Jaycie Skidmore
 Jil Chambless & Dan Vogt
Wednesday – Day to Yourself
Do what you want!
Then hook up with the group for dinner in the Dining Room.
Thursday – Performance 4
Jill Chambless & Dan Vogt
The Wee Heavies 
Friday – Performance 5
Ed Miller
Tullamore
Saturday – Ceilidh Night
Our last night together!
Bring your dancing-shoes and your party-hat!
And bring your instrument and join the fun!

 Performances and line-ups subject to Royal Caribbean's final-event-schedule and venue-usage.
Included will be a plethora of shipboard activities and available shore-excursions, a gift-packet, a cruise T-shirt, and a DVD.

1st deposit of $300 due ASAP to reserve cabin. 
2nd deposit of $300 due on December 31, 2023. 
FINAL PAYMENT DUE: April 15, 2024.

($25 discount if 1st deposit paid by April 30, 2023.)

For more information and bookings, contact: 
Bob Landreth
Travel Associates International  
21 Oak Bluff  •  New Braunfels, TX 78132 
(432) 638-3707  •  rlandreth638@gmail.com
The Musicians

Alli Johnson & Jaycie Skidmore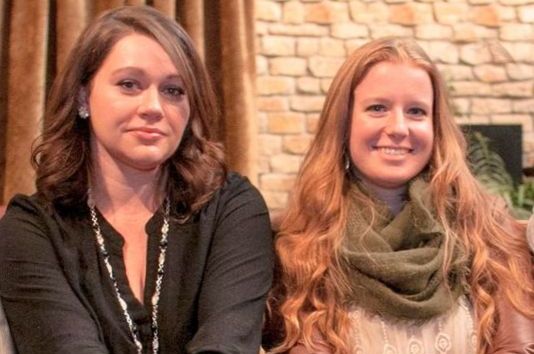 Alli Johnson and Jaycie Skidmore are a highly-talented acoustic duo and founding members of, and lead-singers for the award-winning Dallas-based Celtic group The Selkie Girls. Alli is a multi-instrumentalist performing throughout the States with various projects. She is the guitarist for the Milwaukee-based modern folk and contemporary Celtic act The Stirling Latelys, the newly-appointed Director of the Milwaukee Irish Fest Choir, and is a private instructor of voice, piano, ukulele, guitar, and Irish and Scottish Gaelic singing. A classically-trained flutist, Jaycie picked up the Irish flute and tinwhistle shortly before joining The Selkie Girls and now considers them to be some of her favorite instruments to play. When not playing Celtic music, Jaycie plays piano and leads worship as the Director of Music Ministry at Hackberry Creek Church.

Ed Miller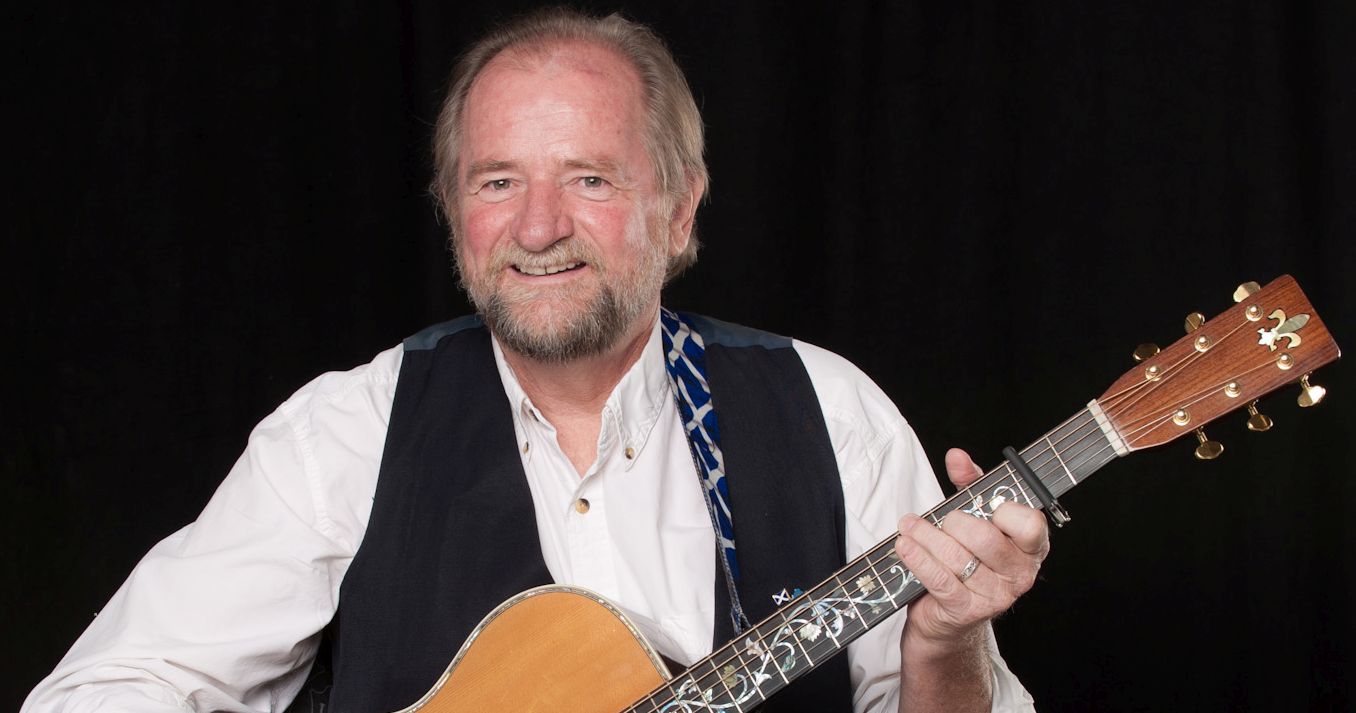 Ed Miller has been hailed as "one of the finest singers to come out of the Scottish Folksong Revival" and as "One of Scotland's best singing exports." A native of Edinburgh, Ed first came to the USA for "a year or two" to do graduate studies at the University of Texas, earning a PhD in Folklore. Over 40 years later, Ed is still based in Austin and travels throughout North America – a regular at concerts, clubs, house concerts, festivals, Highland Games and Burns Suppers across the country, as well as at lectures and workshops. He has recorded 9 CD's of Scottish songs. Ed also leads annual tours of Scotland, putting an emphasis on visiting the sites and locations made famous though Scottish music.

Jil Chambless & Dan Vogt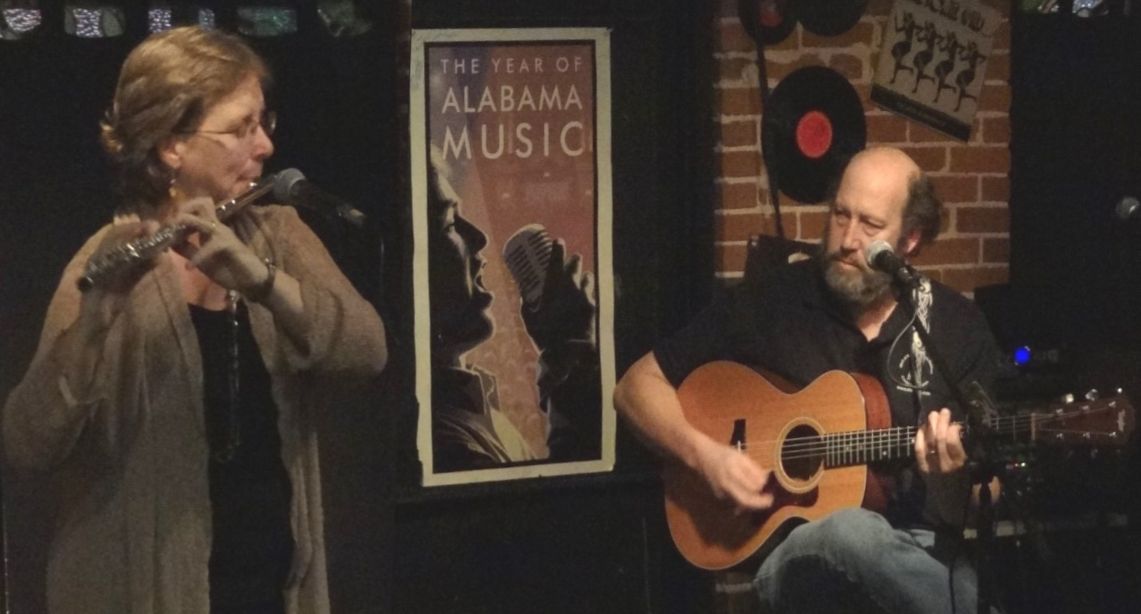 Jil Chambless and Dan Vogt are a well-heeled Celtic duo based in Tuscaloosa. Jil is originally from Montgomery, and has been a prominent figure in Alabama's Celtic music scene since the late-1980s. She regularly performs, and has collaborated on recording projects with a veritable Who's Who of Celtic musicians, and released her first solo recording, The Ladies Go Dancing, in 2009. Dan is relatively new to Celtic music. He has been a long-time rocker – an electric guitarist who's played with dozens of Tuscaloosa- based rock bands. Jil's Celtic influence rubbed off on him and inspired him to take up DADGAD-guitar, and subsequently bouzouki and tenor banjo. When not rocking out or playing at regional Celtic festivals, you can find Dan at his store, The Guitar Gallery.

Kendall Rogers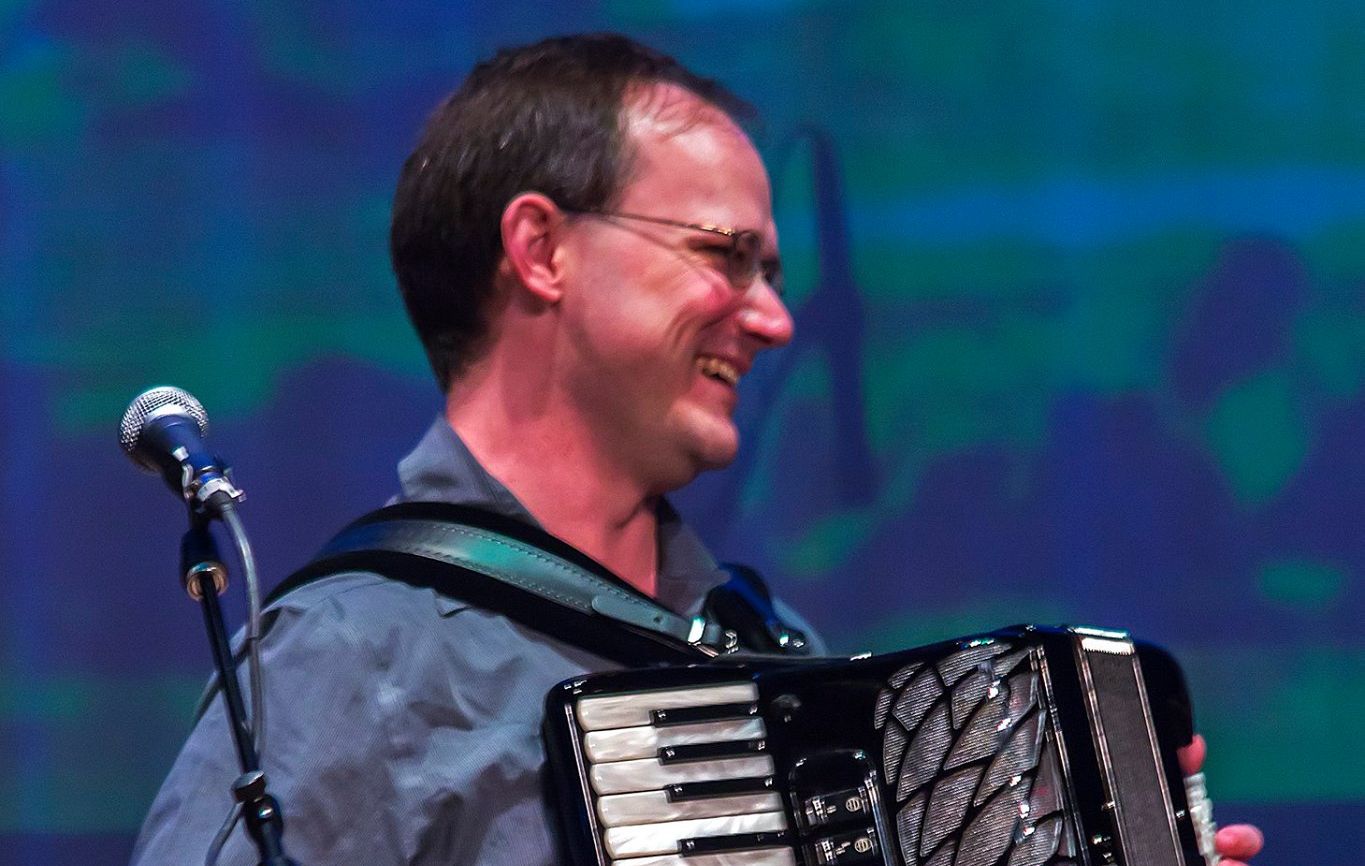 A Kentucky native now living in Baton Rouge, Louisiana, Kendall Rogers is a piano and bodhran player who also dabbles in accordion, whistle, and DADGAD guitar. He grew up amid the rich folk music and dance traditions of Kentucky, with traditional dance music from Ireland, Scotland, Denmark, England, and North America. In his younger days, Kendall studied classical piano, then joined the school band in middle school and then the jazz band in high school and college. Since college, Kendall has focused mostly on playing for various kinds of folk dancing across the US (and twice in Denmark.) In addition to playing music, Kendall has led dance band and piano workshops at various folk-dance weeks and the O'Flaherty Irish Music Retreat and Youth Camp.

Linda Relph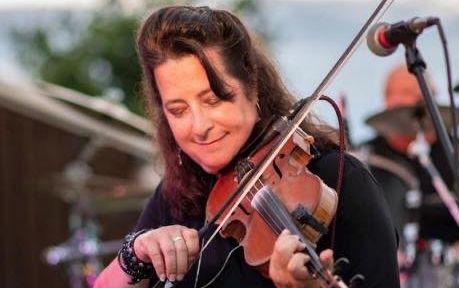 Linda Relph has been playing fiddle since age 10, and has been a fixture in the Texas Irish music scene since relocating from California in the early 90s. Besides traditional Irish, her background includes contest fiddling, Celtic rock, country, and greengrass. She was a four-time California State Ladies Champion, a founding member of The Killdares, and fiddler for Nine-8ths Irish. Currently, she performs with Jiggernaut, the Garth Brooks Tribute Band SHAMELESS, and is an active member of the TIMES (Texas Irish Music Education Society) Band & Session Players. A self-described "Mercenary Fiddler", Linda will perform with anyone, anywhere, and is equally at home on stage with electric guitars, bass and drums as she is around at festivals, ceilis, and sessions.

Richard Kean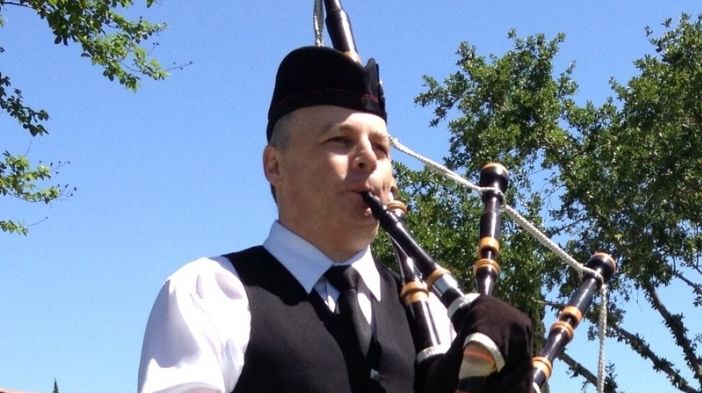 Born in Edinburgh, Scotland and raised in Alberta, bagpiper Richard Kean is a transplanted son of the Lone Star State – where he has lived for nearly two decades. He began playing the bagpipes at the age of 10, and has become a fixture in the Texas piping community – performing with Revels Houston, spicing it up with Poor Man's Fortune, laying down some groovalicious piping with Jiggernaut, and competing with the World-Champion St Thomas Alumni Pipe Band – the highlight of his musical exploits and one that has taken him halfway around the world. Richard is a custom bagpipe-maker by trade, and when he's not hip-deep in reeds and chanters, you'll find him indulging his passions for sci-fi movies and mountain-biking.

Tullamore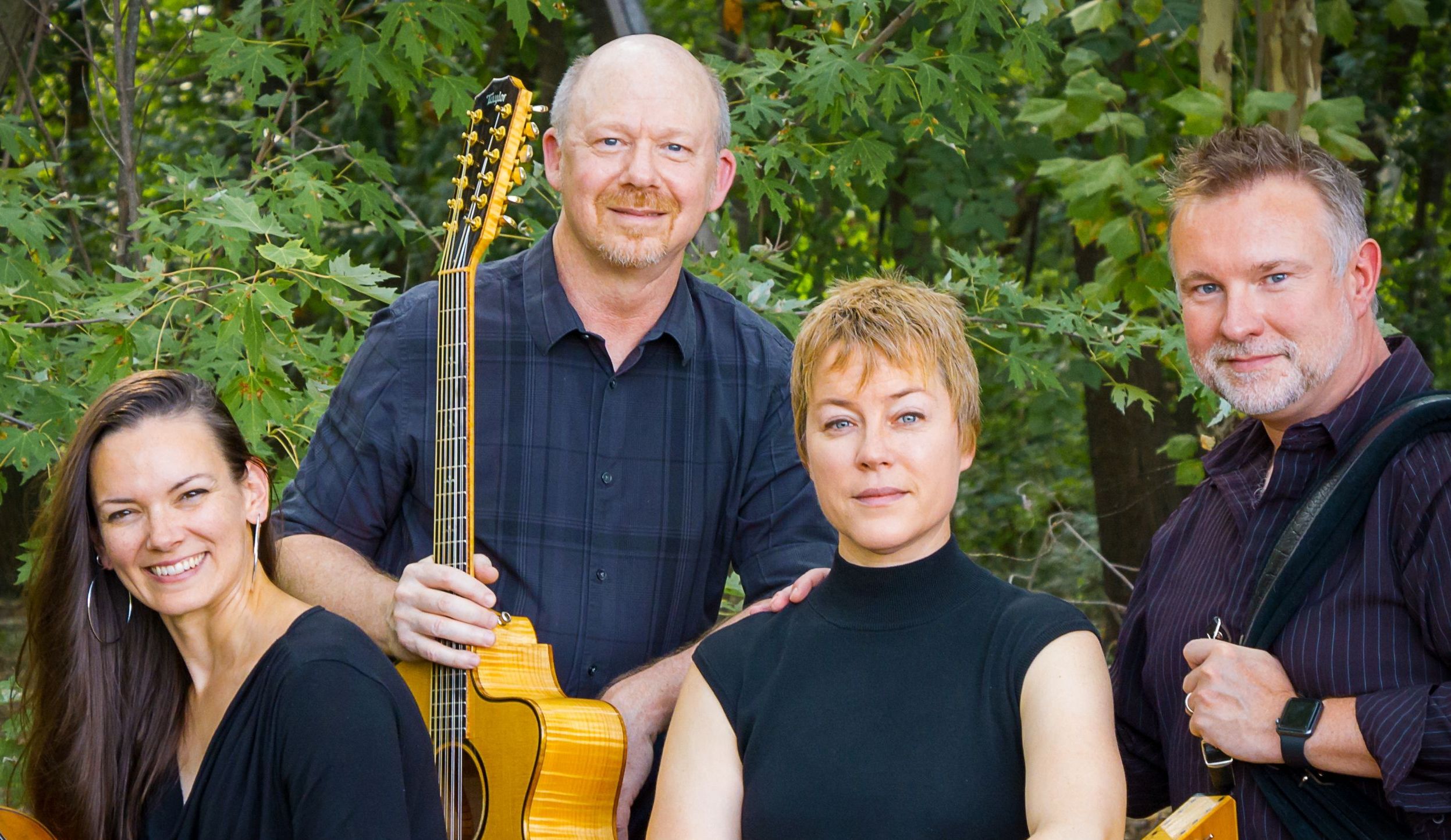 Now in their 26th season, a steady slate of performances throughout Ireland, Scotland, and the US have made Tullamore one of the Heartland's premiere Celtic bands. Fueled by Rachel Gaither's stellar vocals and hot fiddling, Mary Hanover's beautiful singing and inspired dulcimer-play, Michael Coakley's soaring tenor voice and tasty accordion stylings, and Mark Clavey's creative savvy and passion for folk and Celtic music, Their sound is unmistakable - an American-folk body with a traditional Celtic soul. Their take on Celtic music is rich and clear vocals, tight harmonies and instrumentals, and cool and clever arrangements. Across the country and across the ocean, from Irish Festivals to Scottish Highland Games, from arts-centers to pubs, Tullamore are favorites wherever they go.

The Wee Heavies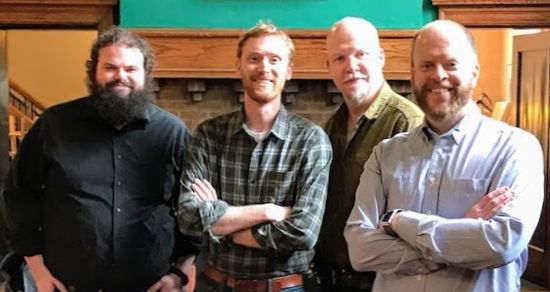 The Wee Heavies are a mostly a cappella band started in 2014. They were drawn to the traditional music of Ireland and Scotland because they felt that they could all really relate to the main themes of traditional Celtic music: Drinking, working, fighting, love, and drinking. (Truth be told, their bass is a tee-totaler and has never been drunk in his life, but he makes up for it with the fighting.) The Heavies love nothing more after a long (and typically futile) day of whaling on the Mississippi near their home base of St. Louis, to pick up a frosty glass, reminisce about the days of the Jacobite rebellion, and sing in earth-shaking, heart-rending four-part harmony about the complexities of coal mining.